We frequently come across these questions in our day to day business,.
How do I start a gym business in Kenya?
Which equipment do I need to start a gym?
How profitable is the gym business in Kenya?
What are the basic gym equipment and how can I get gym equipment price list in Kenya?
If you have these and more questions, read on.
Gyms vary in size, functionality and use. We generally classify them as :
Home gym – This is a basic gym for a family of between 1 to 8 people.
Corporate/Apartment  gym – This is a gym that is set up in a corporate office, apartment,hotel,club, school etc . This can be used by up to 80 people.
Commercial gym – This is more capital intensive to set up. It is meant for paying clients. It is generally bigger in size and can take traffic of more than 200 people at a time.
Hospital and Physiotherapy gyms – These are set up in hospitals and at times require specialized equipment.
A well-equipped gym should have a variety of equipment to cater to different fitness goals and preferences. Here is a list of basic equipment that every gym should consider having:
Cardio Equipment: These emphasize whole-body exercises that require sustained movement, raising your heart rate, and giving your heart the necessary workout. they include;

Stationary bikes (spin bikes and recumbent)
Rowing machines
Strength Training Equipment: These involve the performance of physical exercises that are designed to improve strength and endurance.

Barbells and weight plates
Adjustable benches (flat, incline, and decline)
Smith machine or power rack
Leg extension and leg curl machines
Lat pulldown and seated row machines
Chest press and shoulder press machines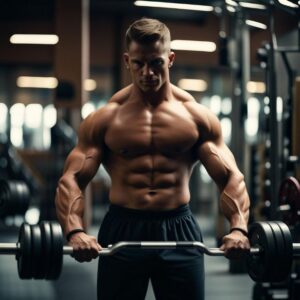 Free Weight Area:

Squat racks or power cages
Olympic lifting platforms
Kettle bells

Functional Training Equipment:

Plyometric boxes
TRX suspension trainers
Agility ladder

Aerobic Equipment:
Core and Flexibility and stretch Equipment:

Ab benches or Roman chairs
Ab wheels

Accessories and Miscellaneous:

Mirrors
Hydration stations
Lockers or storage spaces
Audio/Visual Equipment:

Sound system
TV screens or monitors (for classes or entertainment)

Safety Equipment:

Fire extinguishers
First aid kit
Security cameras (for safety and monitoring)

Sanitation and Hygiene:

Hand sanitizing stations
Disinfectant sprays or wipes
Remember, the specific equipment needed can vary depending on the size, target audience, and budget of the gym. Contact us for an in-depth review and a professional guidance on how to set up a gym in Kenya. We will surely give you a discount on bulk order and we do same day delivery.
Additionally, it's crucial to regularly maintain and inspect the equipment to ensure the safety and satisfaction of gym-goers. Our experienced maintenance team is always ready and willing to assist on maintenance and best practices.