A treadmill is a cardio machine in a gym.
The first consumer treadmill for home use, the Pace-Master 600 was invented during the late 1960s by William Edward Staub.
When buying a treadmill, consider the following factors:
Space and Storage:
Ensure you have enough space for the treadmill in your home. Measure the available area and compare it with the treadmill's dimensions. If space is a concern, consider a foldable treadmill that can be stored away when not in use. There are many varieties of foldable treadmills in Kenya.
Weight Capacity:
Check the maximum weight the treadmill can support. It should accommodate the weight of the heaviest user.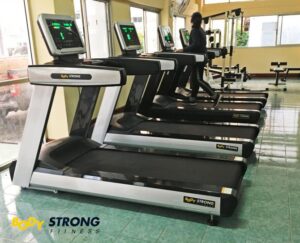 Motor Power:
Look for a treadmill with a powerful motor. A motor with higher horsepower will provide smoother operation, especially at higher speeds. We have two types of motors in a treadmill and we have delved deeper on them here. There are also options of manual treadmills.
Speed Range:
Consider the speed range that suits your workout needs. Some treadmills offer a wide range of speeds, while others are designed for walking or jogging.
Incline Options:
Decide if you want a treadmill with incline settings. This can simulate uphill running and provide a more challenging workout.
Cushioning and Shock Absorption:
Good cushioning reduces impact on your joints. Look for a treadmill with adequate shock absorption to minimize stress on your knees and back.
Programs and Features:
Consider what pre-programmed workouts or features the treadmill offers. Some have various workout programs and options for tracking progress.
Console and Display:
Ensure the console and display are user-friendly and easy to read. It should show essential information like speed, distance, time, and heart rate. There are different types of consoles LCD display, LED display and the more advanced Smart android touchscreen display.

Safety Features:
Look for safety features like an emergency stop button and a safety key. These can be crucial in case of accidents or sudden stops.
Warranty and Customer Support:
Check the warranty terms and make sure the gym equipment seller has good customer support in case of any issues. You also need after sales service such that you can be assisted, physically or remotely in setting up the treadmill and be taught the basics of how to use. Also consider delivery timelines. At Inda Fitness, we do same day delivery .
Price and Budget:
Before buying the gym equipment, consider the price. Set a budget range and look for treadmills within that range. Consider the long-term investment in your health. We have a wide variety of affordable treadmills in our store.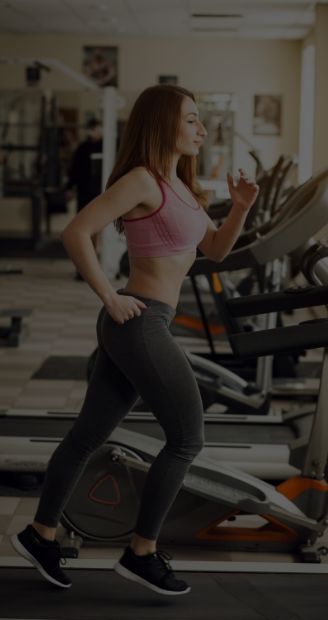 Try Before You Buy (if possible):
Its better to try out gym equipment in a store or at a gym to get a feel for their operation and comfort. When buying a treadmill,its better to try it out first.
Taking these factors into consideration will help you make an informed decision when purchasing a treadmill.